[UPDATED] By docking your Lumia with monitor, keyboard and mouse, it becomes a computer. A computer is not without limitations.
This will be a test both of Microsoft's Continuum Display Dock and Microsoft Continuum function. Continuum works even without the dock, if you have a mouse and keyboard with Bluetooth and a screen with This support, while there is so much to say about the doll without talking about the Continuum.
Continuum is as follows: You can connect your phone to a large screen, and then get a real desktop display to your mobile where apps expands to full size. Instead of the mobile version of Word, you basically full version of Word, and so on.

The dock for the purpose, then, is not absolutely necessary, but it helps, because then you can connect standard monitors with HDMI or DP-input, and keyboard and mouse with USB. The dock costs 1000 kr (but if you could take advantage of the pre-order offer to Lumia 950 and 950 XL did you get it for free), and is surprisingly heavy for something which is essentially a hub for different contacts. But it is not the idea that you should have it with you.
The doll has a confusing set of USB ports of the type A and type C, but once you taken that you plug into your mobile device on the front side, and power to the dock to USB (C) connector on the back, along with all other contacts sort it out themselves. That means, ironically, that despite the focus on USB type C to the dock, there is no place for accessories with the upcoming standard.
On your phone, you have a Continuum-app starts, and apart from that it's a bit fussy with what order you put the wires it works quickly and painlessly. When it works. When I connect an Apple keyboard, nothing happens, but with the dongle to a wireless keyboard by the brand Microsoft it works good. Do you have a problem with the connection, see instructions in the app, or no it does not, for you are thrown into your phone's browser that downloads the instructions from Microsoft's website. Given that they are only a few lines of text each, they could well a place in the app.
The mouse is actually optional, for when the Continuum launches transformed the cell phone to a touchpad that you can control the mouse pointer with. It works great!
Continuum sends the image to the screen in the resolution 1920 x 1080 pixels. Have your monitor has the same resolution (or, I suppose, 3840 x 1160 pixel, I have not had the opportunity to try it), the image is sharp and clear, contrast, screen resolution 2560 x 1440 pixels, which is quite common see it crap out, because each pixel is scaled up to 1.5 times their size, that is not evenly divisible by the screen resolution. There are no opportunities to scale on the screen input so it looks better, which feels like a serious deficiency. One can certainly wonder why Continuum does not have a higher resolution when the phones that use the technology.
The idea of having the computer in your pocket and connect it to a monitor and keyboard when you get to work or home is old and attractive, and several attempts have been made, as the Palm Foleo, Asus Transformer Pad, Motorola Atrix with multiple, but this is the most consistently implemented. At the same time, we have Microsoft Universal Apps. The same app works on PC and mobile. Run it on your computer, you can drag the window and see how your app dynamically scaled, you make the window small enough you have in practice mobile app on your computer.
Continuum is an excellent example to show on future potential with Universal Apps, and the ability to easily scale up your mobile apps to computer programs when you connect it to a bigger screen. After some initial confusion and the fact that still get apps are universal, I can see that it works as announced.
At the same time, I note an interesting effect: when I get the browser in full format with mouse and keyboard I suddenly becomes less dependent on apps. I simply run services like Evernote and Google Docs (otherwise difficult in Windows 10 Mobile) which window of the browser. Worth mentioning is that you can't run two apps at the same time in multiple Windows. I can imagine using this as a working tool? Absolutely! I edit Mobil.se and write this article as if I was working with a computer except to disturb me on any restrictions. It lags a bit, and the browser Edge feels too buggy still (including the ending text input, sometimes to work in some Windows) and I can not able to adjust the speed of the mouse's scroll wheel, but at least Edge I expect will become better with time.
I try also to connect the dock to a tv, and suddenly I see both much greater potential and limitations for Continuum.
It works excellent even it, and to turn their television to a computer, where you can share Web content or view photos with several on a big screen is actually a much more interesting problems to solve than to turn your phone to the computer. At the same time, another technical restriction very obvious: why do I need to connect me to this with Flex? Sure, you can wirelessly if you have a tv with This support, but given what Google manages to accomplish for $ 400 with their Google dongle, which really do broadly the same thing but with different priority of app-supply, why has not this nugget built-in wlan, Bluetooth, or at least so I could connect even more simple screens to cell phone without cable? Microsoft has its Wireless Display Adapter that connects to your screen or television This connectivity, and strictly speaking it is a better buy than this doll when it fixes everything you need for Continuum, and wirelessly.
Continuum could be seen as the first step towards a brilliant future, but unfortunately, I think this bright future is already behind us.
I used to think really hard on the vision that one day we will always have your computer in your pocket and just plugs it into various accessories as needed. But something has happened. I have today already all my information available no matter where I am and, above all, regardless of what device I find myself, stored in the cloud. I'd no longer like it was only stored in a single location, and least of all in his pocket in that case.
Having a set of desktop monitors lined up in various places just to be able to carry around the processing power, hardly a major part of the cost of a computer at present, suddenly feels misdirected. It is certainly not as my IT infrastructure looks like, and I am no longer interested in making it a reality through buying up me on monitors and keyboards. Nothing is easier for me because it's just my cell that drives the content on my screen.
It is simply that technology has taken a different track that made the whole concept behind Continuum unnecessarily. Even if it does not feel that the intent, I see more potential for Continuum to large television screens than to computer screens. But then I need on the other hand no longer Microsoft Display though.
[Update: the text previously contained incorrect information about universal apps didn't work, partly because of unclear communication from Microsoft.]
Gallery
Microsoft Display Dock (HD-500) Review & Rating
Source: www.pcmag.com
Lumia 950 with Microsoft Display Dock for Continuum
Source: www.doovi.com
Continuum unter Windows 10 Mobile im Test: das Lumia 950 …
Source: curved.de
Test de Continuum : que vaut le Display Dock de Microsoft
Source: www.clubic.com
Es mangelt noch etwas an Apps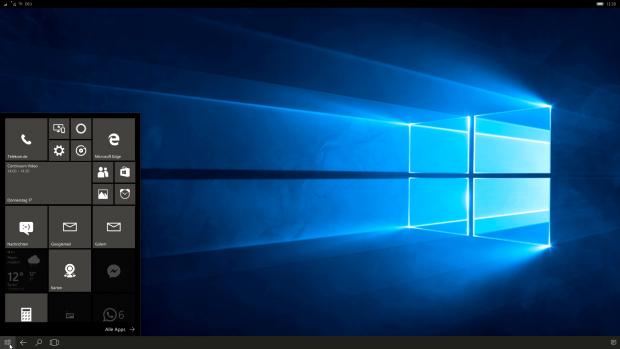 Source: www.golem.de
Continuum per smartphone, la prova
Source: www.wired.it
Es mangelt noch etwas an Apps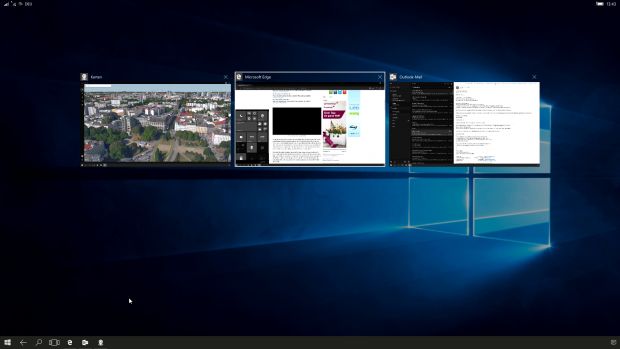 Source: www.golem.de
Das Smartphone als PC: Microsoft Continuum im Test
Source: www.a1blog.net
Test: Microsoft Lumia 950
Source: www.allround-pc.com
Lumia 950 mit Continuum im Test: Dieser Hosentaschen-PC …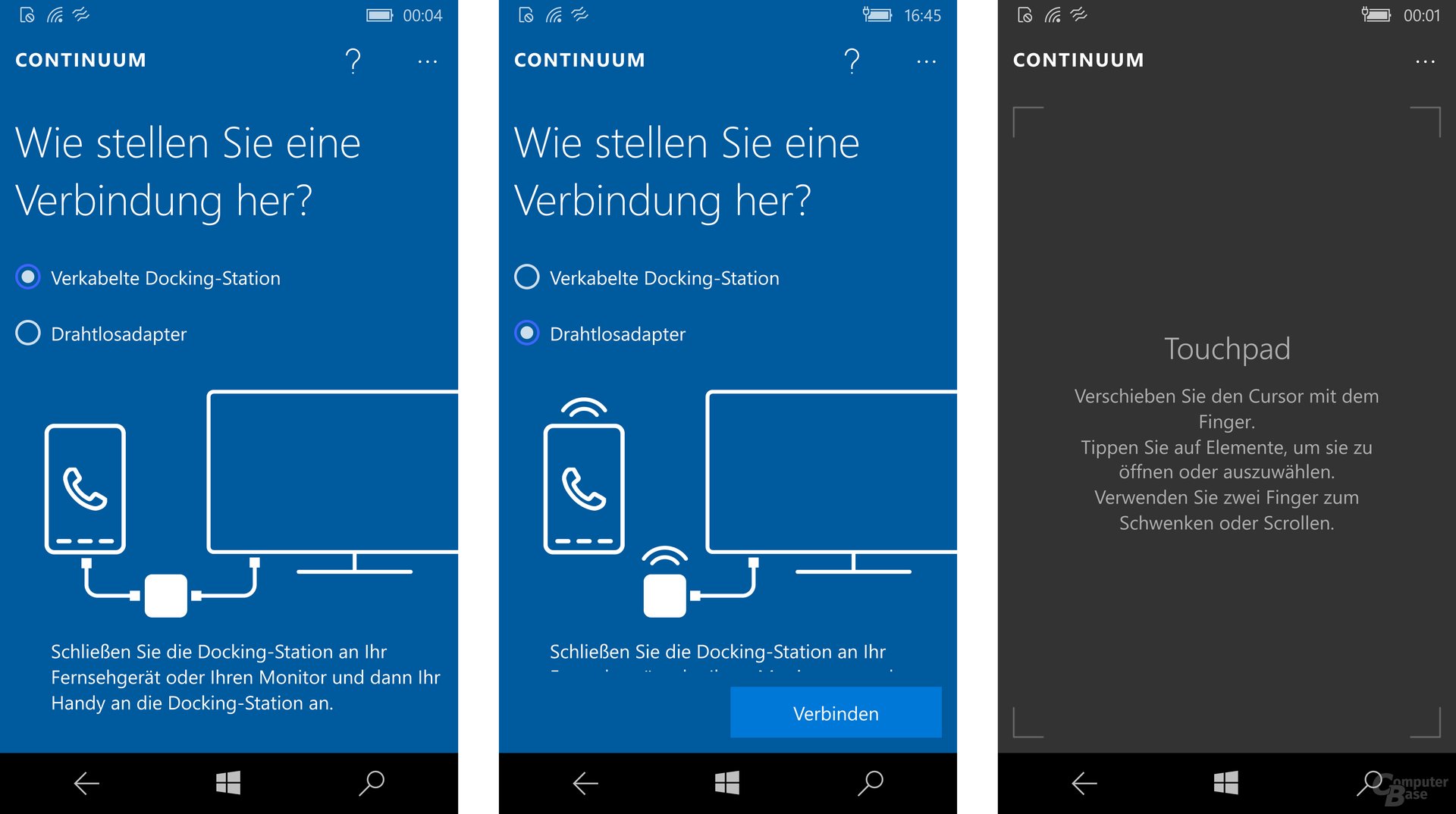 Source: www.computerbase.de
Test vidéo du mode Continuum avec le Display Dock …
Source: www.monwindows.com
Microsoft Display Dock Continuum per Lumia, la nostra prova
Source: www.pianetacellulare.it
Test vidéo du mode Continuum avec le Display Dock …
Source: www.monwindows.com
Microsoft Lumia 950 im Test: Ein bürgerliches Trauerspiel …
Source: www.handytarife.de
Microsoft Lumia 650
Source: lydogbillede.dk
Lumia 950 XL Archives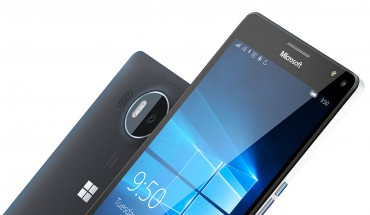 Source: www.windowsteca.net
Lumia 950, mentre ci prepariamo per la nostra recensione …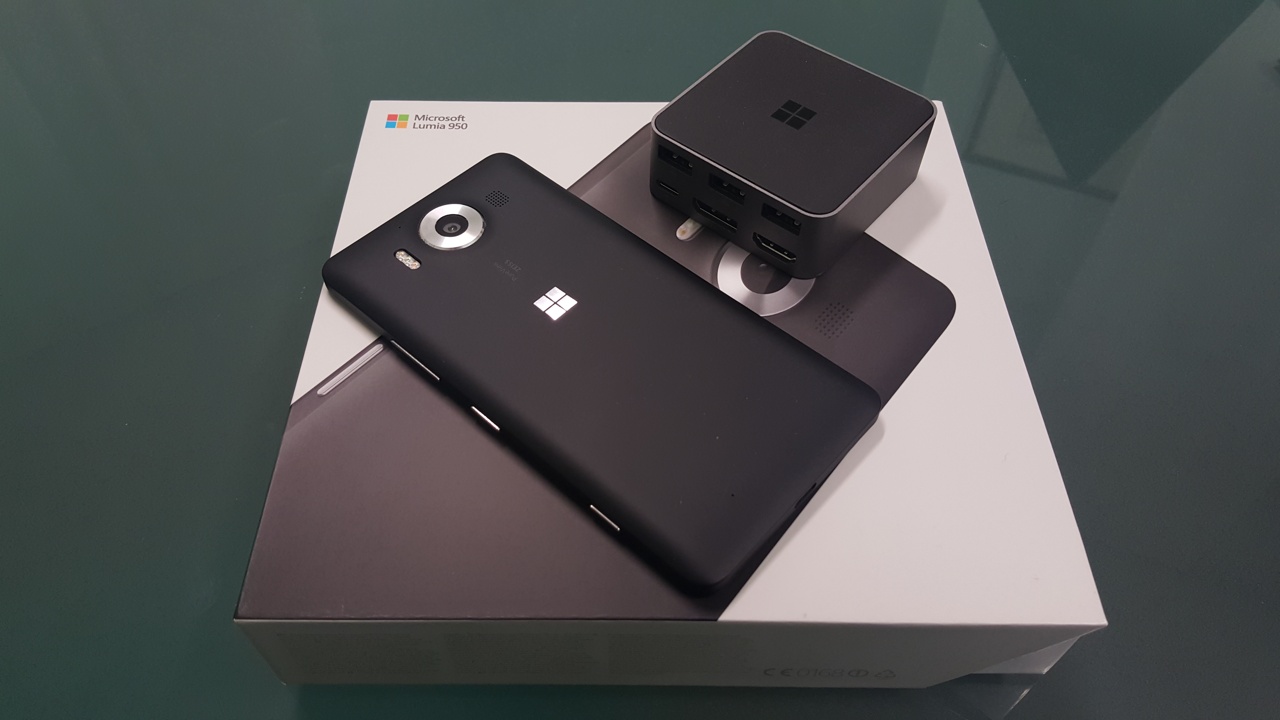 Source: www.windowsteca.net
Microsoft Lumia 950 XL – pierwsze wrażenia
Source: windowsowo.pl
Microsoft Display Dock (HD-500) Review & Rating
Source: www.pcmag.com
Microsoft Display Dock : Continuum prolonge l'expérience …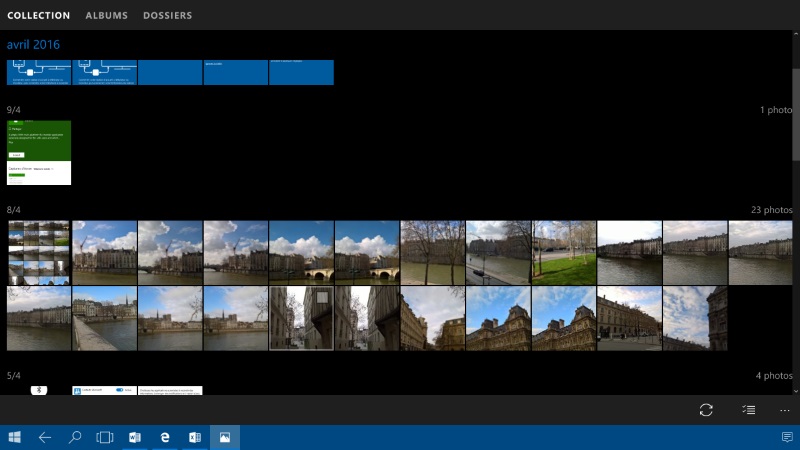 Source: www.unsimpleclic.com