In May we told you about some new developments initiated by Sony for the construction of new Recovery for smartphone Xperia range | Sony Finally starts the development of an bootlooder that allows booting from Recovery |. After developing and releasing it for some devices, this project expanded embracing virtually all Xperia series.
With the new Recovery you will be able to start the phone directly in this mode via a keyboardhardware.
"Our goal with this program is to provide a development environment similar to that for Nexus devices. Now, making it much easier to debug, we hope this will encourage further kernel development on devices Xperia " , says Karl-Johan Dahlström, head of developer relations.
Currently supported smartphones include:
Rhine platform
Xperia Z1 (Honami)
Xperia Z1 Compact (Amami)
Xperia Z Ultra (Togari)
Shinano platform
Xperia Z2 (Sirius)
Xperia Z2 Tablets (Castor)
Xperia Z3 (Leo)
Xperia Z3 Compact (Aries)
Xperia Z3 Compact Tablet (Scorpion)
Yukon platform (requires a modified bootloader to be flashed)
Xperia E3 (Flamingo)
Xperia M2 (Eagle)
Xperia T2 Ultra (Tianchi)
Xperia T3 (Seagull)
Kitakami platform
Xperia Z3 + (Ivy)
Xperia Z4 Tablets (Karin)
Xperia Z4 Tablet Wi-Fi (Karin_windy)
Xperia Z5 (Sumire)
Xperia Z5 Compact (Suzuran)
Xperia Z5 Premium (Satsuki)
Using the latest software provided through the Flash tool for Xperia devices, you will need to have the unlocked bootloader to get this particular Recovery.
To activate the recovery mode on your device, you must update the software unlocked Xperia, as described in the following two steps.
Use the Flash tool for Xperia devices and install the latest software on generic device unlocked.
Use the Flash tool for Xperia devices to install (Open devices) TA update.
Note 1: should be the name of your device, for example Xperia T2 Ultra.
Note 2: For Xperia Xperia Xperia T2, M2, E3 Ultra, and Xperia T3, this update also includes a new boot loader.
Doing this you can install a custom recovery as it will boot from recovery. To boot the phone into recovery mode:
Turn off your smartphone
Press the Power button and Volume down
Released the power button and continue to press the volume
When the image of an Android with exclamation point, let the Volume down button.
Gallery
Android M Developer Preview ya disponible para terminales …
Source: andro4all.com
Sony kicks off Xperia Z AOSP program, releases binaries …
Source: www.phonedog.com
Flash CM12.1 on Xperia Z3
Source: wccftech.com
AOSP Android Oreo can now be compiled for Xperias through …
Source: www.androidpolice.com
Update Sony Xperia Z Ultra To AOSP Android 6.0 Marshmallow …
Source: techbeasts.com
[AOSP] Xperia XZ/Dual AOSP based Android OREO ROM
Source: www.cyanogenmods.org
How to update Xperia Z3 to Android 7.0 AOSP Custom ROM
Source: wccftech.com
Sony Vaio Pcg RecoveryDownload Free Software Programs …
Source: backupermeister.weebly.com
AOSP Android 8.0 Oreo Available on Sony's Open Devices program
Source: www.xda-developers.com
Free Recover: Sony Photo Recovery
Source: freeware-fix.blogspot.com
File recovery software for Windows 7.
Source: www.powerdatarecovery.com
VAIO Recovery Disk – Guide for Windows XP, Vista, 7, 8
Source: neosmart.net
Sony Memory Stick Pro Duo Recovery – Recover Sony Memory …
Source: www.recoverlostfilesmac.com
How to Reinstall Your PS4's System Software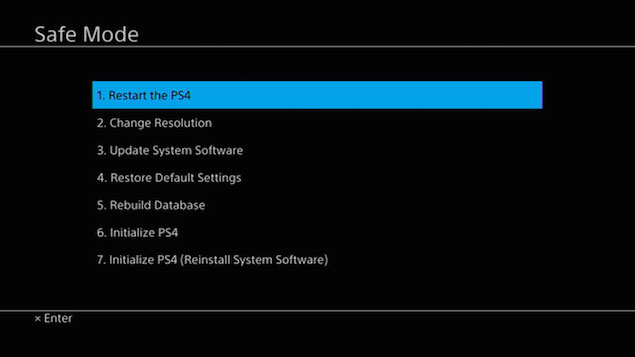 Source: gadgets.ndtv.com
Memory Stick Bootable Software Free Download
Source: top.softlandmark.com
Sony Releases AOSP Source Code and Binaries for Xperia Z3 …
Source: news.softpedia.com
Micro Center
Source: www.microcenter.com
bertylwisdom
Source: bertylwisdom573.weebly.com
How to recover/restore Sony Cyber-shot DSC-RX100 deleted …
Source: softwareinfo.over-blog.com
Recover Erased Data From Sony Xperia XZ
Source: www.recoverysoftw.com