As expected, Apple announced the second generation of your smart watch during the event today. The Apple Watch Series 2 can be used for swimming, has brighter screen and built-in GPS, among other new features.
The problems of Apple Watch, one year later
•3 watchOS promises to solve one of the biggest problems of the Apple Watch
The watch is water resistant up to 50 m he is all sealed inside, and the speaker is able to eject liquid that attempt to enter it. There is also an API that tracks your calorie expenditure better when swimming, with two additional modes of exercise: in the pool and open water (sea or Lake).
The new chip S2 has dual-core processor up to 50% faster than the original Apple Watch, and graphics chip with twice the performance. So, he is able to run apps to 60 frames per second.And the screen has 1,000 nits, the brighter that Apple has already used – is twice the original Apple Watch.
There is a built-in GPS that does not depend on the iPhone, which comes with your route and displays everything in a map, including your speed in different sections. Developers can also use the feature, of course.
Other than that, he has a very similar design to the original Apple Watch, and is compatible with all his bracelets. The Series 2 will be available in aluminum, stainless steel and ceramics (no gold this time) and will cost from $369. The pre-sale begins on day 9.
Ceramic Apple Watch
There will also be a version called Apple smartwatch Nike +, designed for racing, with a perforated bracelet and special apps for Nike. It will be available in October.
And confirming rumors, the original Apple Watch-now called Series 1-S2 chip will come with faster, and will cost $269.
3 watchOS and Pokémon Go
All versions of Apple Watch will receive the watchOS 3, announced during the WWDC Conference – it will be distributed in the September 13 day.
Among the new features we have: apps that are stored in the memory and open "up to seven times faster"; Control Center with quick settings by sliding upwards; a Scribble keyboard that lets you draw letters on the screen to type; among others.
In the event today, it was also announced that the Pokémon Go – downloaded over 500 million times – will win a display for the Apple Watch.
He will bring Pokémon notifications, pokéstops and gyms; will show the distance needed to hatch an egg; and log walking as an exercise.
According to Apple, the Watch is the second best selling watch in the world, behind only the Rolex. He's been on the market for about a year and a half.
Gallery
Review about Apple Watch Series 2
Source: www.assignmentpoint.com
Apple Watch Series 2 Review & Rating
Source: www.pcmag.com
Apple Watch Series 2 UPDATE
Source: www.express.co.uk
Apple Watch 2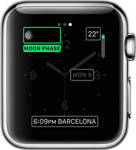 Source: appleinsider.com
Apple Watch Series 2 UPDATE
Source: www.express.co.uk
Apple introduces swim-proof Apple Watch Series 2
Source: liliputing.com
The Best Smartwatch for iPhone Owners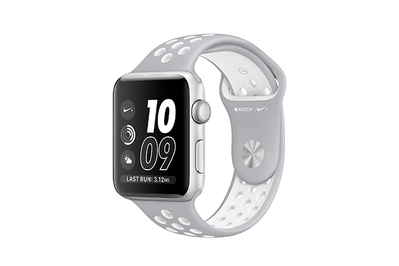 Source: thewirecutter.com
Review about Apple Watch Series 2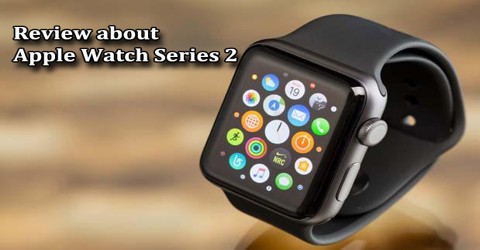 Source: www.assignmentpoint.com
Apple Watch Series 2 arrives at media event alongside iPhone 7
Source: www.ibtimes.co.uk
Apple Watch 2 Gets a Fresh Concept, With Camera Integrated …
Source: www.concept-phones.com
Apple Watch Series 2
Source: www.pcmag.com
What wearable tech should I buy and which smartwatch or …
Source: www.thesun.co.uk
Flashback 2016: The best gadgets
Source: www.livemint.com
Fitbit to blaze into market with GPS smartwatch with 4-day …
Source: mspoweruser.com
Health Tracking by the Wearables in 2017 – Emberify Blog
Source: emberify.com
Best Waterproof SmartWatch 2018: Top Smartwatches For …
Source: nechstar.com
Fitbit to blaze into market with GPS smartwatch with 4-day …
Source: mspoweruser.com
Flashback 2016: The best gadgets
Source: www.livemint.com